Our company is one of the leading exporters and suppliers of various military equipment, licensed by the Israeli M.O.D. (SIBAT).

Would be pleased should you contact us for the purpose of cooperation in our field of activity.

Type of equipment supplied by our company as following:

Ammunition: small arms cartridge, anti-aircraft cannon shells, naval gun shells, aircraft gun shells, hand grenades, mines, bombs, gun shells, Howitzer shells, rocket shells, mortar bombs, anti-tank ammunition. 


Weapons: Mortars, machine guns, assault rifles, bayonets, grenades, mines, guns.


Vehicles: security vehicles, command cars, jeeps.



Riot control vehicle, tear gas for riot control anti-terror & police equipment.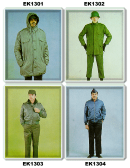 Uniforms, combat suits, raincoats, caps, shoes and boots, socks, sleeping bags, pullovers, bedding, bulletproof vests, helmets.

Israeli M.O.D. surplus.
 

Various explosives, propellants, blasting materials.

Fast patrol boats, naval equipment. 
LBG Military Supplies Ltd
Contact Us:
Tel: + 972-4-8677812 | Fax: + 972-4-8677810
address: 1 Shaar Palmer St, P.O.B. 33965 Haifa 31339 Israel 
Website: military.co.il | Email: lbg@zahav.net.il
משרד עורכי דין ונוטריון ספיר בודוק בן צוק